Samson & Delilah
Writer: Warwick Thornton
Director: Warwick Thornton
Producer: Kath Shelper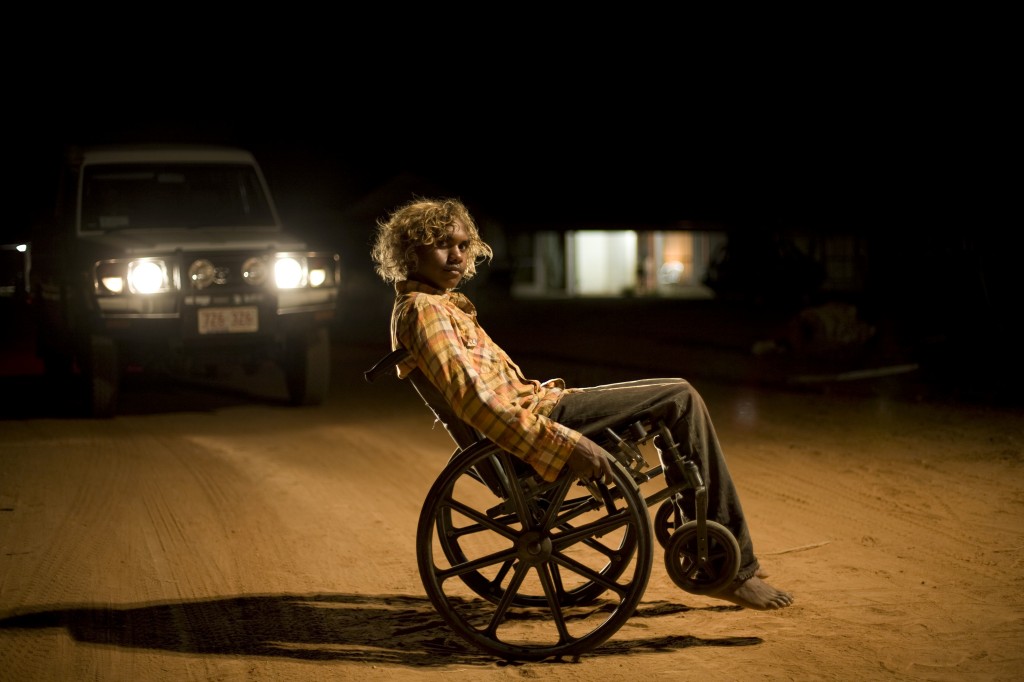 [In Australian cinemas April 30 (NSW May 7) through Footprint Films]
Exile, struggle and salvation are all central themes of Warwick Thornton's first feature Samson and Delilah. But this is no simple allegory. And it is completely unpretentious. In fact, the conceit of this film's title works precisely because the plight of its protagonists seems of so little consequence to everyone else around them.
Unlike similar angst-ridden couples – from Bonnie and Clyde to Neil Armfield's Candy to new Mexican director Gerardo Naranjo's volatile Voy a Explotar (I'm Gonna Explode) – Thornton's Samson and Delilah elicit a mute protest and quiet pathos.
Thornton's signature characters are here: the Green Bush radio station and Nana (Mitjili Napanangka Gibson) that made his award winning 2005 and 2007 short films by the same name world celebrated (the former won Best Short in the Panorama section of Berlin and the latter a Crystal Bear). Both bring humour to this otherwise largely bleak landscape. But what I like most about Thornton's direction in Samson and Delilah is that he never allows the journey to be romanticised. Whilst his stunning cinematography could easily have elicited a nostalgic glow, the Samson and Delilah he creates in long, slow shots and intimate close-ups are all too real.
This narrative runs to its own rhythm and pace. There is no clearly delineated line of cause and effect; action and consequence. There are repetitions, echoes even, but no clear tracks. This will make it a difficult commercial sell but should play well at international festivals. It is Thornton's homage to a culture (and one that he knows well) in which change does not come quickly or easily and in which the greatest danger is the subtle erosion of hope itself.