Feeling_Lonely? (2007)
Short film
Writer: Rachael Turk
Director: Rachael Turk
Producers: Melissa Beauford, Rachael Turk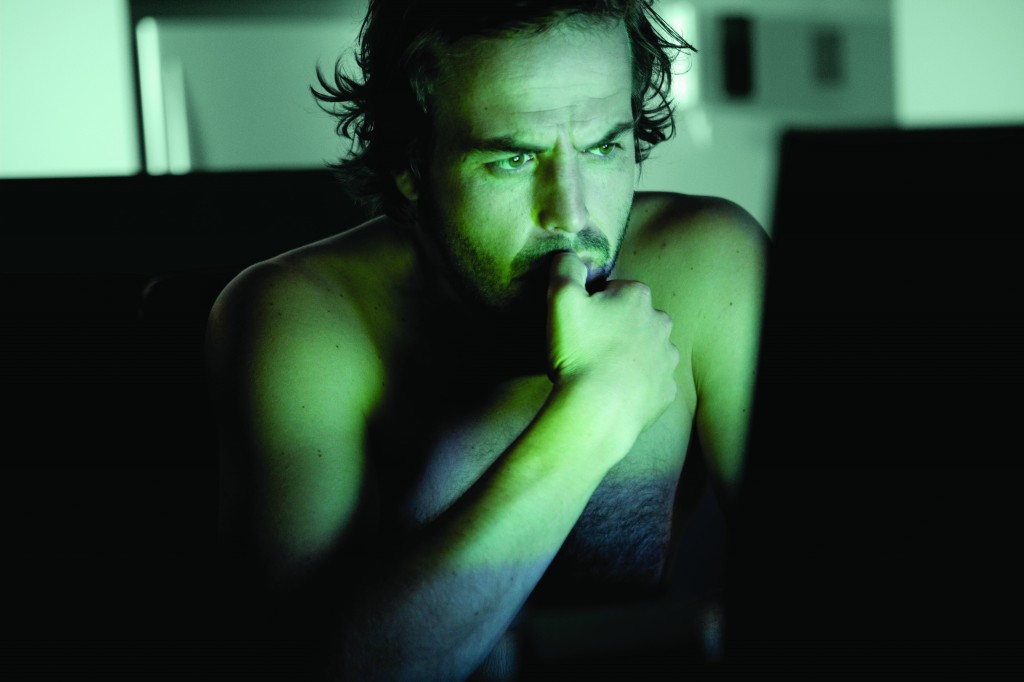 Rob is "the man who has everything" (and everyone). But when 45-y-o 'Mother Manchester' catches his eye online, he gets more action than he bargained for. In an age of ritualised surveillance, where familiarity is often confused for intimacy, Feeling_Lonely? is about watching and being watched.
My lighting brief to DOP Bonnie Elliott was to create a "fishbowl existence" – lots of U/V light and so on. She then chose the F900 to give the images a clean, almost clinical feel. Casting comic actor Angus Sampson against type paid off big time – his presence is palpable in this dramatic role.
AWARDS
'Best Short Drama' WOW Film Festival
Finalist Manhattan Short Film Festival
ACS (Australian Cinematographers Society) Bronze
FESTIVALS
LA Shorts Fest
Brisbane International Film Festival
WOW Film Festival
Rome International Film Festival
Manhattan Short Film Festival
Click here to watch the film.
[produced with assistance from the former Australian Film Commission]